New documents containing the strongest official language we have yet heard in the Lawrence King case were filed by the Ventura County District Attorney's office in response to an appeal by teen killer Brandon McInerney's attorneys which said that prosecutors had "abused their discretion by charging him as an adult," the AP reports: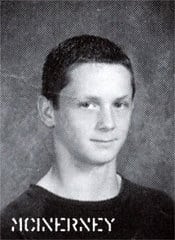 "McInerney is charged with first-degree murder and a hate crime in the February 2008 death of Larry King at E.O. Green School in Oxnard. King dressed in a feminine manner and told friends he was gay. McInerney was 14 at the time of the shooting and turned 15 last month. In the documents, prosecutors described the shooting of King as a premeditated execution-style murder carried out by a classmate who was a proponent of 'racist skinhead philosophy.' Senior Deputy District Attorney Maeve Fox said the facts of the case "speak volumes" for the decision to try McInerney in adult court. The court documents also give details about the alleged contentious relationship between King and McInerney, the teasing by some classmates because of King's effeminate demeanor and McInerney's unheeded threat to kill King."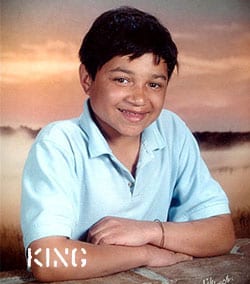 In January, McInerney's attorney said the Ventura County district attorney's office abused its power by failing to adequately weigh rising tensions between the two boys that came after King declared himself gay and was reportedly overt in his attempts to win McInerney's romantic affection, and other factors including McInerney's youth and his difficult upbringing. "Someone like Brandon, who was barely 14 and had no juvenile record, should have gone before a juvenile judge, who would look at certain factors to determine whether he is suitable for rehabilitation," Wippert said. "But the D.A. is saying, 'I don't have to explain myself to anyone.' That's too much power. We as a community should be able to make sure what they are doing is right."
A coalition of gay groups including Lambda Legal, the National Center for Lesbian Rights and the Transgender Law Center, the American Civil Liberties Union of Southern California, Equality California, Gay Straight Alliance Network, Los Angeles Gay and Lesbian Center, and the National Gay and Lesbian Task Force, have urged the court that McInerney be tried as a juvenile.
Tomorrow is the anniversary of Lawrence King's murder. A vigil is being held tomorrow in King's memory in Ventura, California.
Previously
Defense Calls For Juvenile Trial For Lawrence King's Killer [tr]