South Carolina state senator Robert Ford introduces Civil Union Equality Act: "It would allow same-sex civil unions in the state that would have all the benefits, privileges, rights and responsibilities of marriage."

Christian Bale: "I acted like a punk."

Insane octuplet mom speaks!

Bishop Gene Robinson testifies for same-sex marriage at New Hampshire state house – VIDEO: "Ladies and gentleman of the Judiciary Committee, don't let the religious opponents to marriage equality you will hear from today and in the days to come make you afraid to do what is right."

Gay panic: Bahamian man acquitted for stabbing death of gay, HIV-positive man.

Canada to launch "tough" campaign in order to de-gay figure skating. Watch video.

Sex and the City sequel confirmed!

Simon Cowell is a homesaver.

British teen admits to killing gay retired truck driver: "Michael Worsely, QC, prosecuting, said the attack happened after Smith, another man and two women taunted, spat on and threw eggs at the victim and his partner on the pavement below the block of flats. After leaving the flat, Smith punched Mr Dixon, who was recovering from a stroke, in the face, smashing his cheek bone and leaving him with head injuries after he hit the road. Mr Dixon, who lived in nearby Wellington Gardens, died of a brain injury shortly after the attack."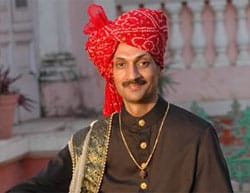 Gay Indian Prince Manvendra Singh Gohil no longer a pariah in his home country: "Many believe that his growing celebrity status — being invited on the Oprah Winfrey Show and as a contestant in reality shows on British television — may have helped him gain acceptance. But, the prince is also an extremely genial person. 'In the past, many taboos were attached to homosexuality. But thanks to media attention, there is growing awareness and hence they understand me too. Besides, I have removed barriers of royal family and started visiting people to solve their problems,' Gohil said. Farmer: "I had avoided Gohil after realising he was gay. But, I saw that he was the only member of the royal family concerned about us. Since then, I have attended his functions. I salute his dedication to the people of Rajpipla."

The world's youngest transsexual?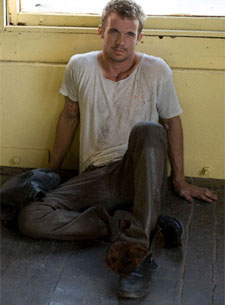 Did Cam Gigandet's publicist give him a shirtless ban too?

Gay activists request end to Russia's policy banning visitors based on their HIV-status: "ussia and Armenia are the only countries who are members of the Council of Europe to impose a partial travel ban to HIV-positive foreigners. Eleven countries around the world ban or limit the right of HIV-positive people to enter their territories. The list also includes Colombia, Iraq, Oman, Qatar, Saudi Arabia, Solomon Islands, South Korea, Sudan, and Yemen. Although the US Congress passed a measure lifting the ban six months ago, the ban has not been fully lifted in USA."

Schoolboy fights back after being bullied, stabs classmate with knife.

Margaret Cho, Janice Dickinson, Alec Mapa and gay radio host Greg Sherrell to host GayVN Awards (site possibly NSFW).

Freshman New York state Senator Daniel Squadron: Same-sex marriage unlikely in 2009 or 2010.