Here's some info on the photos in our last five banners, for those of you that take an interest in such things. I reealized I've let this column go since before the holidays.
You may remember this was up just after Thanksgiving. It's actually part of a shot that I took from a helicopter. I was given the very cool gift of a ride around Manhattan from my good friends Alan and Drew on my last birthday. The portion of the photo I used for the banner was just the top of it. It's a view down the East River from upper Manhattan looking south. Click to enlarge.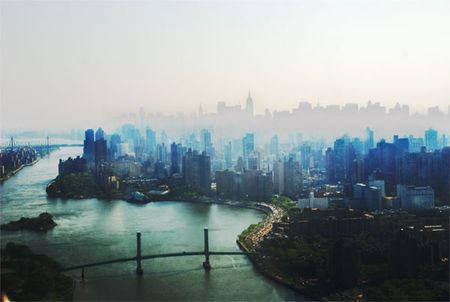 The next banner was up briefly over Thanksgiving weekend. More on it, AFTER THE JUMP…
I shot it upstate in the Catskills visiting friends over an autumn weekend. It's one of about 12 wild turkeys that crossed the road in front of the car. Photo wasn't too clear because of the car's windshield. I thought the message of escape was appropriate for the holiday.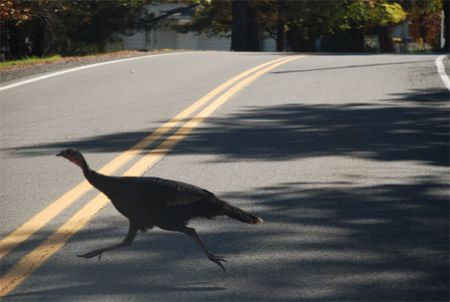 The next photo I shot up in Montana over the holidays. The small house in the photo is actually a small log cabin my dad built for my nieces and nephews. Over the winter it sort of has the look of a doll's ghost town. It was snowing. The image required a bit of brightening.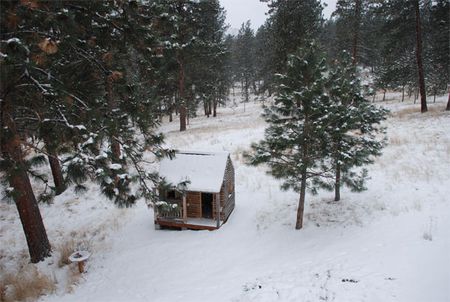 The next banner was shot at the opening of the Obama inauguration at the Lincoln Memorial. It features the Obama contingent being photographed by both a professional, and a daughter, in their glass box. As it was a grey day, it too needed a bit of brightening.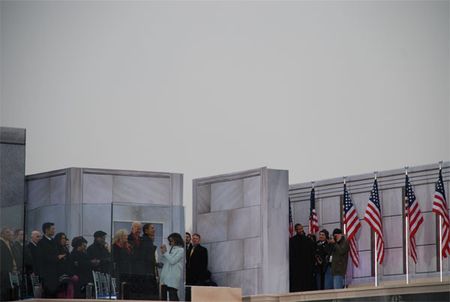 The most recent banner was also shot at that ceremony, and featured the Lincoln Memorial itself. I thought it appropriate as Lincoln's bicentennial approached. Though Lincoln was rumored by some to be gay, the photo from which this banner comes is actually much gayer, and features the entire Gay Men's Chorus of Washington D.C.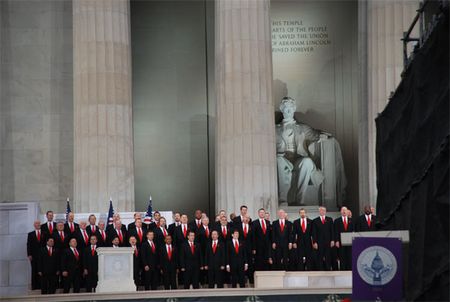 For some of our other About the Banners, click HERE.