Timothy Kane, a New Britain, Connecticut man, has been arrested after sending a threatening email to two openly gay Connecticut lawmakers, state senator Andrew McDonald, and state representative Michael Lawlor.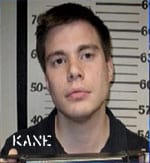 Both Lawlor and McDonald have been instrumental in the state's same-sex marriage battle, but the threats made by Kane were over a church oversight bill that would have altered the legal, financial, and administrative structure of local parishes, giving local parishioners more control. Catholics turned out to protest the bill last week, after a push from local Bishops. At least one newspaper sees Catholics using this as an excuse to exercise their anger over the state's same-sex marriage decision, targeeting the two gay lawmakers.
The email was a death threat and used the word "kill", the New Haven Advocate reports: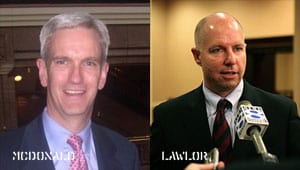 "Capitol Police Chief Michael J. Fallon says the threat is serious. 'General in nature, but specific enough that one would be placed infear of physical injury,' he says. Connecticut's Catholicleaders claimed a big victory last week by beating back the churchoversight bill before it even left the gates. Bishops and priestsissued a call to arms at Sunday mass and whipped their flocks into afrenzy that culminated in 4,000 Catholics storming the state capitollast Wednesday to protest a bill that had already been shelved inresponse to the uproar. It was supposed to be a fight over churchsovereignty, but it quickly devolved into a gay-bashing bonanza and aplatform for Catholics to blame two openly homosexual lawmakers forevery setback their political agenda has suffered. In just threedays, Lawlor and McDonald were inundated with more than 10,000 e-mailsand phone messages from all over the country, threatening and harassingthem for even considering opening a dialogue of the topic. Reading the e-mails, a few of which were provided to the Advocate,it's impossible not to see the church-oversight battle as a proxy warfor the Catholics' biggest political setback: the legalization of gaymarriage."
Said one email from a "Proud Catholic": "I know that you have the fags (also known as the gay mafia, also knownas the brownshits) in your back pocket and pushing this legislation soThe Church can be silenced on gay marriage issues in your state," thee-mailer wrote. "It won't work. The people of Connecticut are going toride you out of town on a rail!"
Watch a local news report, AFTER THE JUMP…
Kane has been released on a $500 cash bond. He'll be arraigned in Hartford on March 27.
Holy War [new haven advocate]