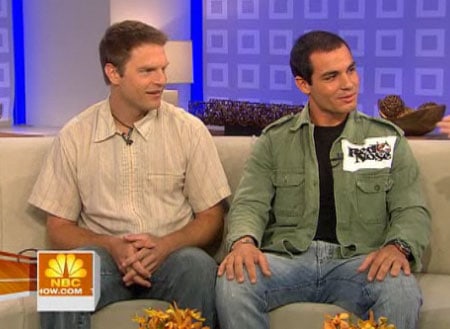 You may have heard the recent story about  extreme kayaker Pedro Olivia who plunged 127-feet of the Salto Belo falls in Brazil and survived in a world record attempt. He was recorded on video by his team leader Ben Stookesberry.
Read whatever you want into it, but a reader pointed us to the Ann Curry interview of the pair on Today, and (aside from the astonishing footage and story and the fact that they're both pretty damn hot), notes that the pair are attached at the knee.
"An amazing connection between Brazilians and Americans to break a boundary and break a world record."
Watch it, AFTER THE JUMP…