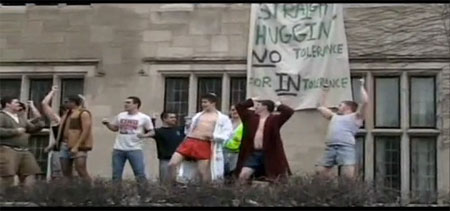 When Fred Phelps' Westboro Baptist Church arrived at the University of Chicago earlier this week, counterprotestors lined the opposite side of the street from the Alpha Delta Phi fraternity house, where the frat boys were planning a "coming out" protest all their own.
And come out they did.
I'll take red shorts and a white bathrobe over intolerance any day.
Watch it, AFTER THE JUMP…