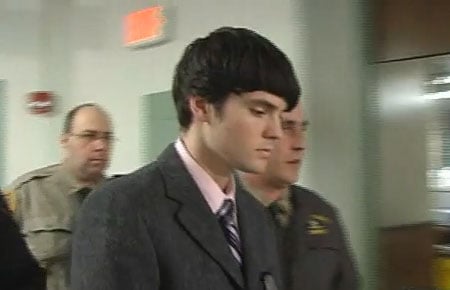 A jury today found Harlow Cuadra guilty of first-degree murder in the death of Bryan Kocis, a rival producer in the gay porn industry. Cuadra and fellow porn actor, lover, and business partner Joseph Kerekes were accused of stabbing Kocis nearly 30 times and setting fire to Kocis' home to cover it up: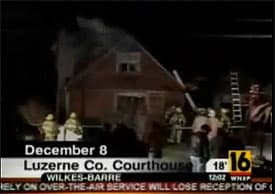 "It took the jury of eight men and four women about three-and-a-halfhours to make a decision. They found Cuadra guilty of 12 charges, mostimportantly the murder of Kocis. The convicted killer had nothing to say on his way out of court, buthis mother couldn't be consoled. She prayed in court before the verdictwith other family members and then wept when she heard the word'guilty.' Cuadra's sentence is now in the hands of that same jury. They will haveto decide whether to punish him with a death sentence or life in prison. The jury will decide the penalty Friday."
A gag order has been imposed until sentencing. Kerekes, who refused to testify in Cuadra's defense, is serving a life sentence.
Watch a short video report from the Times Leader, AFTER THE JUMP…