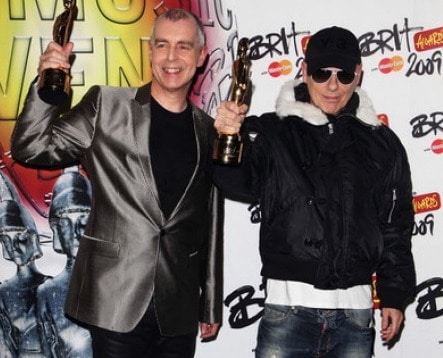 ROBBIE DAW 
Robbie Daw presents a weekly pop music update here on Towleroad. Robbie runs his own site called Chart Rigger.
Two EPs for the new Pet Shop Boys single "Love etc." were added to U.S. iTunes yesterday, one containing the regular version of the song plus two B-sides ("Gin And Jag" and "We're All Criminals Now"), and one that consists of five remixes (the best of which, IMO, being from Gui Borratto and the PSBs themselves). The remix EP is currently at #78 on the iTunes daily Top Albums tally.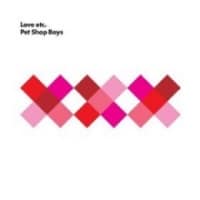 "Love etc." became the duo's 40th Top 20 hit in their home country last week, as it debuted at #14 on the official U.K. singles chart. Meanwhile, their 10th studio album Yes was released across Europe on Monday, and it's currently at #1 on British midweek charts, just barely selling over 1,000 copies more than a collection of Mother's Day ballads by Boyzone frontman Ronan Keating. If Yes does indeed land at the top in England, it'll be the Pet Shop Boys' first #1 album since 1993's Very, and only their second ever.
As far as the States, Yes will be released on April 21, with a full North American tour planned for this fall. The dates aren't yet set, but Neil Tennant tells Billboard,
"They are just talking about it now. On
our last tour we sold out Radio City Music hall really quickly. We
played there on our first tour in 1991 so nothing's really
changed. We always had this following in Los Angeles which to a certain
extent we still do. Years ago I met Monica Lewinsky. I
introduced myself and she said 'oh yeah, I know who you are, I grew
up in L.A. in the '80s.'"
Adds Chris Lowe,
"I think the idea is to be more high-tech and more multi-media than
the last [tour] show. It's not going to be a costume
drama but there might be a few wigs."

   AUDIO VISUALS:
VELVET: The Swedish singer's "Chemistry" gets a full retro overhaul from Stock Aitken Waterman's onetime mixer, Pete Hammond.
LADY GAGA: A leather-clad, stripped-down performance of "Poker Face" for Chicago's B96-FM.
CIARA + JUSTIN TIMBERLAKE: The official video for new single, "Love Sex Magic."
GREEN DAY: New songs from forthcoming album 21st Century Breakdown, which was announced today as having a May 15 release date.

   THE WEEK'S NEW RELEASES: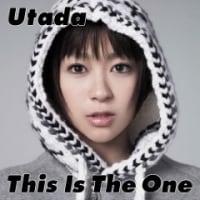 This Is The One, the third English-language release from Japanese pop star Utada. The album is released digitally from Island Def Jam this week and will have a physical CD release on May 12.
The Indigo Girls' two-disc Poseidon And The Bitter Bug—the first half of which is 10 songs with a full backing band, while the second half is the same songs with only Amy Ray and Emily Sailiers on acoustic guitars and vocals.
Royksopp's third album Junior, featuring Robyn singing vocals on the track "The Girl And The Robot."
Timbaland protege Keri Hilson's debut set, In A Perfect World…
The Hannah Montana: The Movie soundtrack.
Radiohead's 2-CD/DVD reissued albums Pablo Honey, The Bends and OK Computer (not available digitally).