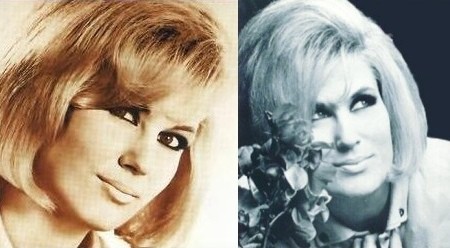 ROBBIE DAW 
Robbie Daw presents a weekly pop music update here on Towleroad. Robbie runs his own site called Chart Rigger.
Yesterday (March 2) marked 10 years since the death of British soul singer Dusty Springfield, known for such songs as "Wishin' And Hopin'," "I Only Want To Be With You" and "Son Of A Preacher Man." After being diagnosed with breast cancer, Dusty passed away the day she was to receive the OBE (Order of the British Empire) at Buckingham Palace, and 10 days before she was to be inducted into the Rock and Roll Hall Of Fame in the U.S. She was 59.
At her funeral in London, Elton John noted, "I think she is the greatest white singer that there ever has been," while Neil Tennant of the Pet Shop Boys said, "I think Dusty would have been amazed and moved to learn how much she means to people, what an impact her singing has made, what fondness people feel for her. The British have always taken pop music surprisingly seriously and they know that Dusty Springfield was unique, a soul singer, a star, the real thing. Dusty's voice is always there to lift you up when you're down. I feel proud that we knew her and worked with her and played a small part in her fabulous life. She was 'fab', and because of her music, she always will be."
The site Broadway World stated yesterday that Wicked and Pushing Daisies actress Kristin Chenoweth is currently developing a movie based on the life of Springfield, which Playbill mentioned in 2005 would focus on the singer's life while recording her classic 1969 album Dusty In Memphis.
Below are some clips of Dusty Springfield both in her prime in the '60s and after her successful comeback in the 1980s.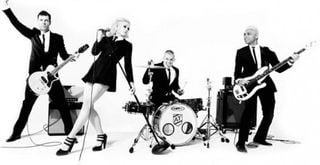 If you're planning to see M83 perform with the Los Angeles Philharmonic at the Walt Disney Concert Hall this Saturday, don't expect to hear "Kim & Jessie" or anything off the French band's recent album Saturdays = Youth. Says frontman Anthony Gonzales, "We'll play tracks that are more like orchestral material—mostly songs from my previous albums, for example 'Before The Dawn Heals Us', because I don't think it's really interesting to play pop songs with the orchestra."

   The reunited No Doubt (above) to perform
on the May 11 season finale
of
Gossip Girl
. Then band will do a cover of Adam and the Ants' "Stand And Deliver" on the hit nighttime teen soap, before Gwen Stefani and Co. head off on tour this summer.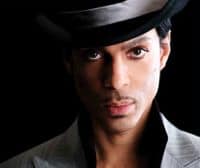 Prince to release a three-CD set on March 29
exclusively through Target
, for $11.98.

   Chris Brown and Rihanna:
Reconciled
?

   The Decemberists to do two sets on their upcoming
A Short Fazed Hovel spring tour
—one of their complete upcoming album
The Hazards Of Love
, and another of older songs.

   U2 to release a more "
meditative and processional" album
by the end of the year, culled from the same sessions as today's release
No Line On The Horizon
.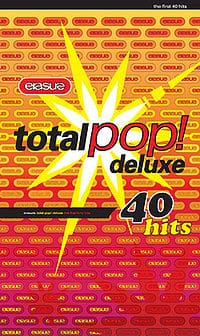 Metalheads, get ready to rock the big screen. The high-def documentary
Iron Maiden: Flight 666
will air for one day only (April 21) on 400 screens in 34 different countries. The film chronicles Iron Maiden circling the globe on a Boeing 757 to perform 23 sold out stadium and arena shows. The band was named Best Live Act at the Brit Awards two weeks ago.

   An interesting review of Erasure's
Total Pop!—The First 40 Hits
compilation from U.K. site
The Quietus
: "That Erasure were fated forever to remain in the critical and commercial shadow of fellow synth-pop behemoths the Pet Shop Boys seems largely down to their more overtly gay aesthetic: while
Q
journalists and Mondeo Man alike could cheerfully endorse the latter's arch pop nous and ambiguous sexuality without too many hang-ups, it was harder to fully embrace Erasure's flamboyant outrageousness without finding your masculinity just a little compromised. No matter: in an era when the contrived camp affectations of The Scissor Sisters and Mika is hailed as in some way progressive and ground-breaking, Erasure deserve to be celebrated for their sparkling originality and crusading flamboyance, but mostly for their impeccable tuneage. Be out and be proud."

TODAY'S NEW RELEASES
: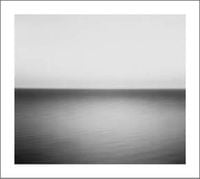 U2's twelfth studio album
No Line On The Horizon
, featuring a photograph of the sea meeting the sky by Hiroshi Sugimoto on the cover. Last night in Los Angeles, a special U2 pop up installation was opened to the public at
Space 15 Twenty
on North Cahuenga Blvd. The installation is open today from noon to 9 p.m., as well. Rock photographer Anton Corbijn's pictures of the band are on display, and his new film
Linear
will be screened at the location.
Total Dance 2009
, mixed by Tony Okungbowa and featuring remixes of hits by Katy Perry, Britney Spears, Estelle, David Archuleta, Coldplay and Chris Brown, amongst others. Annoyingly, iTunes only offers the continuous mix as one hour+-long MP3.