The Senate Judiciary Committee's five members will decide whether to recommend it, according to the Burlington Free Press: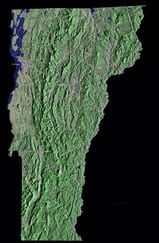 "Four on the panel are veterans of the long and emotional debate in 2000 over how to respond to a Vermont Supreme Court decision that said same-sex couples were entitled to the same rights as heterosexual married couples. Three voted for the resulting civil union law and one voted against it. Sen. John Campbell, D-Windsor, wasn't in the Legislature in 2000 and is a co-sponsor of the marriage bill. During final public testimony on the bill Thursday, Steve Cable, an
outspoken opponent of redefining marriage in state law, urged Senate
Judiciary Chairman Richard Sears, D-Bennington, to postpone action on
the bill. Cable had just provided the committee with a stack of
research about the family structure that is best for children, which he
said they needed to review.  Cable argued the panel had taken
too little time — 'just 15 hours this week on this fundamental issue'
compared to the hundreds of hours the committee spent writing a
sex-offender bill. 'There are many things you can do besides
just vote on it tomorrow,' Cable said to Sears. The committee could
propose a summer study or put the question to Vermonters in a
nonbinding referendum. Sears, who has said he would support
the bill but has made no secret that he didn't want to take it up
midway through this session, stated Thursday that postponing the vote
probably wouldn't make much difference in the outcome."
Hearings have been held all week in Montpelier on the issue at which hundreds of opinions have been heard.
You may have missed…
1,000 Crowd Same-Sex Marriage Hearing in Vermont [tr]
Hearings Begin in Vermont on Same-Sex Marriage [tr]
Lawmakers: Marriage Equality Will Pass in Vermont This Session [tr]