Alaska Governor Sarah Palin has made her choice for Alaska's new Attorney General in Anchorage attorney Wayne Anthony Ross.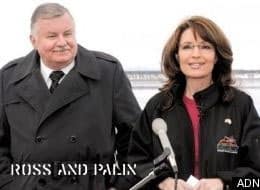 The nominee comes with an ugly record which includes some choice words about gays, according to Pam Spaulding: comes with an anti-gay record: "During a fight several years ago over gay rights, [Allison] Mendel
helped organize Anchorage lawyers in support of an anti-discrimination
ordinance. Ross wrote a nasty letter to the Bar Association newsletter,
using words like "immoral", "perversion" and "degenerates." The
language went way beyond reasonable disagreement, Mendel and others
said."
The Alaska House and Senate are scheduled to hear separate confirmation hearings on the appointment.