Japan says it will begin issuing a certificate to nationals in same-sex relationships who wish to marry their partner of a foreign nationality, as long as the marriage is not performed in Japan but in another country where it is legal, the Japan Times reports: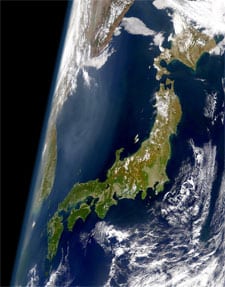 "The ministry has so far
rejected the issuance of such certificates to Japanese citizens seeking
to marry same-sex partners of foreign nationality as such marriages are
not approved under domestic law. To marry foreigners abroad, all Japanese nationals,
regardless of sexual orientation, must obtain certificates from the
ministry by submitting documents that include their name, birth data,
sex and nationality, and similar information about their marriage
partner. Under the latest decision, the ministry will issue a
new type of certificate that only certifies that the person has reached
legal marriage age and is single. 'We were not able to get (the ministry) to forgo the
clarification of gender. But I want to hail the Justice Ministry's
decision as a step forward (for gays),' said Taiga Ishikawa, who
represents gay support group Peer Friends."