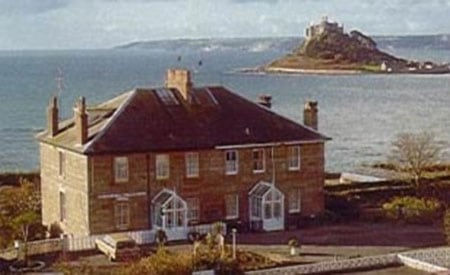 The owners of the Chymorvah Hotel in Marazion, UK, near Cornwall, say they forbid all unmarried couples to share beds because of their "deep regard for marriage." A gay couple is challenging that policy under new anti-discrimination laws:
"Martyn Hall, who lives with his civil partner Steven Preddy, has
lodged a county court claim for up to £5,000 in damages alleging
'direct discrimination on the grounds of sexual orientation'. But [owneers Peter and Hazelmary Bull] deny the charge, saying they have a long-standing policy
of banning all unmarried couples, both heterosexual and gay, from
sharing a bed at the Chymorvah Private Hotel in Marazion near Penzance
in Cornwall. Mrs Bull, a 62-year-old great-grandmother, said that even her brother
and his female partner had to stay in separate rooms when they visited
the hotel…Last August, the Bulls received a letter from Stonewall, the gay rights
organisation, saying it had received a complaint and warning the hotel
it was breaking the law."