Washington GOP state senator Dale Brandland and former Whatcom County sheriff Dale Brandland told the Bellingham Herald this weekend why he voted to approve the domestic partner bill that was passed by the senate last week: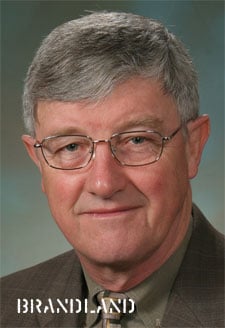 "I guess from my perspective, I've come to the conclusion that people
are born gay. I don't think this is something that they just pick up
along the way. Once I came up with that kind of conclusion, it wasn't difficult for me
to understand that gay people are going to develop feelings for people
of the same sex and will want to get into meaningful relationships. I thought it was inappropriate to deny them some of the basic rights that relationship entails."
The paper continues: "Brandland's 'yes' vote didn't please Randall of the Faith and
Freedom Network. Randall quoted the senator on the organization's blog
post-vote and then called Brandland 'a gay activist's fantasy' who,
along with the two other Republicans who voted in favor, 'had abandoned
their own Republican party and voted against traditional marriage.' Brandland has said in the past that he considers himself a more fiscally conservative and socially liberal Republican. But he doesn't support marriage for gay couples. 'I basically said I was in favor of going as far as civil unions,' he said"
The measure passed the senate by a vote of 30-18 and appears poised to pass in the House as well.