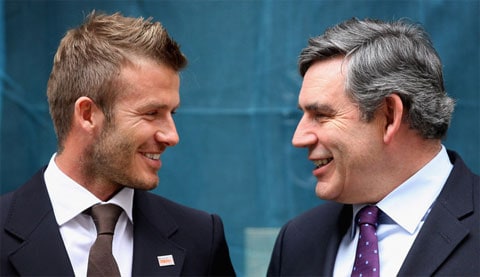 David Beckham paid a visit to Downing Street and Prime Minister Gordon Brown to launch the Malaria No More campaign. Andy Murray and Olympic gold medal-winning heptathlete Denise Lewis were also on hand.
Said Becks: "It's truly incredible to think we can stop this killer disease forever and it's such a simple thing to do. For
less than the cost of a football you can protect a family from dying. I
urge the UK public to get behind the Malaria No More UK campaign to
save a life and make malaria no more."