What God didn't give Miss California but the Miss California Organization did: Big breasts.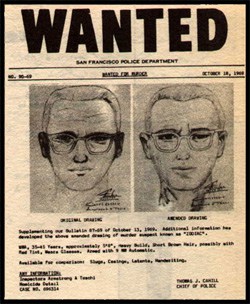 Woman comes forward, says her father was the Zodiac killer.
Last night's American Idol bottom two: WTF?
Vote result: How your congressperson voted on the federal hate crimes bill that passed the House yesterday.
Wine drinkers live longer than teetotalers, study finds: "Men who drink less than half a glass of wine a day may live up to five
years longer than teetotallers, and could have less chance of a heart
attack."
Towleroad reader Isaac Rosen had his letter on marriage equality published in last weekend's Bangor Daily News…
Paula Abdul was fooled by Sacha Baron Cohen's Bruno, and apparently still isn't aware it was a set-up.
Brad Pitt gets intimate with a sumo wrestler.
901: Timberlake introduces his tequila.
Republican Broward County sheriff praises new Stonewall library saying it will help curb hate crime: "How can we be the most diverse and yet we lead the state in hate
crimes? That tells me that we basically don't understand one another.
Everyone doesn't realize where we all came from. Learn
to accept people for who they are, and that's how you're going to
reduce these hate crimes."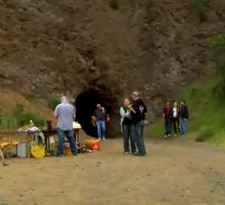 Batman has a batcave sale.
Transgender woman awarded nearly $500K for being denied a job at the Library of Congress because she was transitioning.
Tori Amos plans re-emergence.
Gays return to the Star Wars universe, Bioware apologizes: "My intention was not to demean anyone but simply to help promote a
community that could discuss topics in a mature fashion. When I first
built the word filter list, I added a variety of terms to the word
filter that have been used numerous times in derogatory messaging.
There were some words added to the filter that should not have been —
we corrected this today."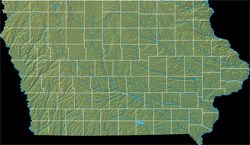 Iowa border counties bustling with out-of-state same-sex marriages.
Marie Osmond has a lesbian daughter.
Nathaniel Frank: Obama's 100 days of silence on "Don't Ask, Don't Tell." "Barack Obama still has a good chance at succeeding where Bill Clinton
failed on this issue. If he does that, his grade for the first 100 days
may seem largely–but not entirely– superfluous. Still, Obama should
already have done what Clinton should also have done: issue an
immediate executive order halting gay discharges. Contrary to popular
belief, the current president still has that option: even though
Congress has to repeal the law to get it off the books, nothing in the
statute requires that findings of homosexual discharge ever be made."