First license ISSUED: "No protesters were at the county administration building this morning. WhenChuck Hurley, leader of the Iowa Family Policy Center, arrived about7:40 a.m., about 20 reporters and photographers surrounded him. Hurleyhas become the lead Iowa spokesman for anti-gay marriage protests. Hebelieves that marriage should be only be between a man and a woman."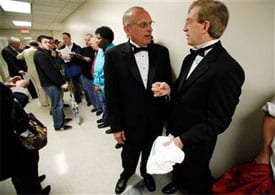 Waiver issued allowing couples to marry today.

Iowa Same-sex marriage F.A.Q.. More details…

Couples line up.

Becomes 3rd state where gays can legally wed. Sole married gay Iowa couple Sean Fritz and Tim McQuillan (above) get company: "It's been a little bit awkward … us being the only ones. It's going to be really great when everyone else getsthe same chance at equality that we've had for the lastyear-and-a-half."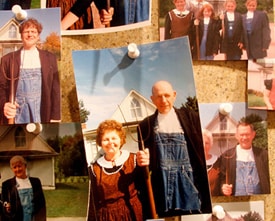 Belies the "staid" image of Iowa…

Warning of "circus-like" atmosphere: "In Iowa City, for example, at least a dozen same-sex couples fromMissouri are planning to visit the Johnson County Recorder's Officeto get marriage licenses that are denied to them in their homestate. Equality Iowa (The Marriage Project) and I'M for Iowa will bedistributing wedding bouquets at the Iowa City courthouse as wellas those in Cedar Rapids, Des Moines, Mason City andDavenport. The Iowa Family Policy Center, which opposes same-sex marriage, isencouraging its supporters to be 'physically present' atcourthouses, to pray and gather signatures for a petition askingrecorders to 'abide by the law and ignore the court'sopinion.' That could lead to an "intimidating, mob-like atmosphere" atcourthouses, according to Ben Stone of ACLU of Iowa."

Statewide prayer service opposing same-sex marriage planned for today: "Gloria Villanueva is urging people to go to their local courthouse onMonday and pray at 7:45 a.m. She says she plans to show at the VanBuren County courthouse in Keosauqua."

OPINION: Same-sex marriage protects families…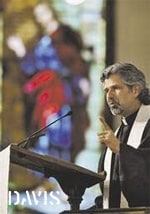 Religious leaders across Iowa celebrate landmark: "Hundreds of same-sex marriage supporters celebrated alongside religiousleaders Sunday in Des Moines, as gay couples prepared to marry acrossthe state…The Rev. Mark Davis, pastor at Heartland Presbyterian Church inClive, said he will not marry same-sex couples because his church doesnot recognize gay marriage. Nonetheless, he voiced his support for 'allof God's children' to marry. 'We can all be a part of thisbeautiful sunrise,' Davis said. 'I am in a denomination that will notallow me to marry same-sex couples, but I think same-sex marriage is awonderful gift that has been too long denied.' During theservice's call to worship, people in attendance recognized those whonever lived to see the day when their partnerships would be legallyrecognized."

New marriage forms issued to recorders: "The new marriage forms contain two optional sections. The first allowseach party to the marriage the option of designating a title – bride,groom, or spouse – to be included on the Certificate of Marriage. If anapplicant for marriage desires to be referred to as either a bride,groom, or spouse on the Certificate of Marriage, the applicant cancheck the box in front of their preferred designation on the marriageapplication and that title will be indicated on the certificate. If anapplicant for marriage does not wish to be referred to as either bride,groom, or spouse on the certificate, then the applicant would not checkany of the boxes and none of those titles will be designated on theirmarriage certificate."

Five stories, from five years of marriage equality.
A special on Iowa's historic decisions from Iowa Public Television, AFTER THE JUMP…