Four federal lawsuits are to be filed today against Chicago Police Officer Richard Fiorito in addition to three existing ones, alleging that Fiorito targets gays and lesbians with false charges, uses homophobic slurs during arrests, and uses excessive force, according to Chicago LGBT activist group Gay Liberation Network. The group reports that the lawsuits will be announced today at a press conference at 11 am in the lobby of the Dirksen Federal Court Building where victims of Fiorino and their attorneys will be present.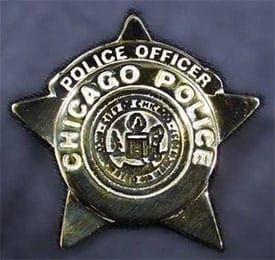 According to a statement from the GLN and Attorney Jon Erickson:
Officer Richard Fiorito allegedly rang up false charges so frequently against lesbian and gay drivers in the heart of the gay North Halsted entertainment district that out of his earshot, his fellow officers disparaged the charges to the people he pulled over.
According to several of Fiorito's victims, the transport officer from the 23rd to the 19th Districts routinely informs defendants that "Fiorito is an overtime whore and the arrestee should get a lawyer." No official action has been taken to curb Fiorito, 60, who is assigned to the 23rd District "Town Hall" police station at Addison and Halsted. Fiorito is among the state's highest writers of DUI tickets and arrested over 300 people for DUI last year.
On Thursday, four more federal lawsuits will be filed against Fiorito, in addition to three already filed, alleging that he targets lesbian and gay for false charges, frequently using anti-gay epithets during arrests, and occasionally uses excessive force. Attorney Jon Erickson says that as many as 11 more similar suits will be filed against Fiorito over the next six weeks.
In two separate cases of lesbians arrested by Fiorito, the lock-up officers at the Belmont and Western 19th District station made entries on the arrest report that directly contradict Officer Fiorito's account.. In one report, the lock-up officer wrote that the subject was "not under the influence of alcohol/drugs," and that "Chicago Police Officer Neita was unable to detect the smell of alcohol coming from subject." In another report, the lock-up officer wrote, "arrestee entered women's lockup she seems to be fine at this time is speaking clearly."
In two other cases, Fiorito insisted on conducting field sobriety test which test the subject's ability to listen to and follow instructions even though the arrestees told Fiorito they are deaf. Lawyers claim Fiorito made bogus arrests to rack up overtime pay by appearing in court when he wasn't on duty.
More as this develops…