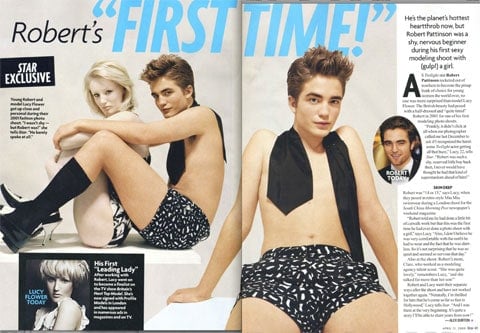 You may remember that Twilight and Little Ashes actor Robert Pattinson told Closer magazine that he had to give up modeling because he started looking like a man.
Said Pattinson: "When I first started I was quite tall and looked like a girl, so I got
lots of jobs, because it was during that period where the androgynous
look was cool. Then, I guess, I became too much of a guy, so I never
got any more jobs. I had the most unsuccessful modelling career."
Well, here's his first modeling shoot from 2001, according to Boy Culture. And, well, he was pretty much telling the truth.