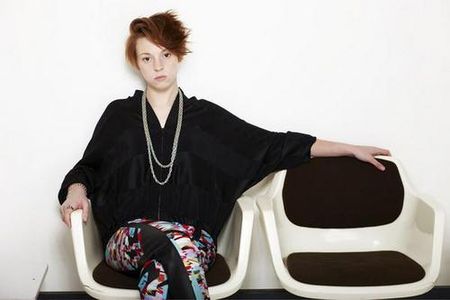 ROBBIE DAW 
Robbie Daw presents a weekly pop music update here on Towleroad. Robbie runs his own site called Chart Rigger.
This spring has seen somewhat of an electro-pop revolution coming out of England, and leading the charge, so to speak, is London-based duo La Roux (aka, Elly Jackson and Ben Langmaid).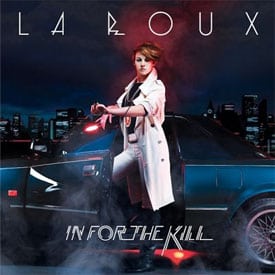 The pair's single "In For The Kill" cracked the Top 10 of the U.K. chart this week, and a remix of the tune is being included on the "Quicksand" EP that's to be released here in the States via Cherrytree/Interscope this coming Tuesday. In the meantime, you can download "Quicksand" in its original form, as well as several remixes, in an indie EP already up on U.S. iTunes.
La Roux have been doing several North American gigs this week. Tomorrow they perform at San Francisco's Popscene, while Saturday they'll be doing the Wyndham Palm Springs Hotel's Saturday Pool Party during White Party weekend. They wrap things up in the States at L.A.'s Roxy on Sunday night.
Below are some recent synth-heavy clips from across the pond:
LA ROUX: Their video for "In For The Kill."
ANTIGONE: The Aussie-born, London-based singer's "More Man Than Man." Her new single "Promiscuity" was added to iTunes this week, and her album AntigoneLand will be available on April 20.
CALVIN HARRIS: The 25-year-old Scottish songwriter/producer's new single "I'm Not Alone."
LITTLE BOOTS: A live clip of her upcoming late-May release "New In Town." Little Boots played South By Southwest in Austin last month.

   It's hard to believe, but today marks 15 years since Kurt Cobain was found dead. Technically, his suicide is said to have taken place on April 5. Whether you're a fan of Nirvana's music or not, it certainly was a moment of cultural significance, and, as cliched as it sounds, the end of an era. Do you remember where you were when the news broke? (I'd just finished classes that Friday afternoon during my sophomore college year, and walked into the library where a bunch of students were talking about it.)

   The entire Beatles catalog to be remastered and re-released on CD with extras this September. However, still no resolution in getting the songs onto iTunes.

   Boom Boom Pow: The Black Eyed Peas land their first number one hit.

   Notice some songs jumped in price from 99 cents to $1.29 on iTunes this week, while others dropped to 69 cents? Best get used to it.

   There's a whole lot of smoke-jumpin' surrounding Chris Brown's felony case.

   Has Katy Perry enlisted Calvin Harris—who swazzed up Kylie Minogue's "In My Arms"—to produce her next album? 

   THE WEEK'S NEW RELEASES: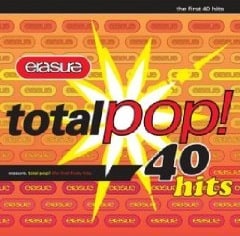 Two Suns, the second album from Bat For Lashes (aka Natasha Khan).
Erasure's career-spanning hits set Total Pop!—40 Hits. Also available in a 3-CD/DVD version is Total Pop!—Deluxe Box. Andy Bell will be signing copies of the collection at L.A.'s Amoeba Records tomorrow after doing an in-store DJ set.
Manchester band Doves' fourth LP, Kingdom Of Rust.
English rapper Lady Sovereign's second album Jigsaw, featuring production from Dr. Luke and Benny Blanco.
Death Cab For Cutie's Open Door EP.
New singles from Antony And The Johnson's ("Epilepsy Is Dancing"), Marilyn Manson ("We're From America") and Teena Marie ("Can't Last A Day").