Bipartisan federal hate crimes bill reintroduced in House by Reps. John Conyers (D-MI) and Mark Kirk (R-IL): "Beyond providing
tougher penalties for crimes explicitly targeting LGBT
people because of their sexual orientation or gender
identity, the Local Law Enforcement Hate Crimes
Prevention Act also gives local law enforcement
officers more resources for investigations and prosecutions
of bias-motivated crimes as well as training on the issue."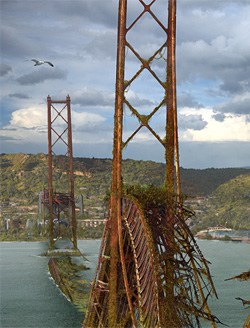 World Without Us about Earth after demise of man to be made into film. But who will star?

Lady Gaga: bisexual performance artist (NSFW).

Helen Davis, Denver mom who became gay rights champion, dies of brain tumor.

Top 5 gay bars in Iowa in which to celebrate marriage equality (And perhaps meet your future groom?).

The ring: Marc Jacobs' proof of engagement.

Gay rights advocates seek spousal benefits in Maryland: "Last year, state legislators passed bills that allow same-sex
partners who meet certain criteria to make medical and burial decisions
for each other. They also made domestic partners eligible for tax
benefits that married people currently get when transferring property. This
year, activists want domestic partners who own a home together to be
exempt from the hefty state taxes assessed on property when one partner
dies."

Sex and the City sequel gets release date.

Levi Johnston tells Tyra Banks he practiced safe sex "most of the time."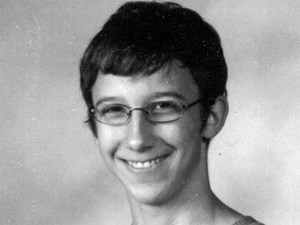 Parents blame school bullying for teen's suicide: "The lawsuit — filed March 27, alleges that the quiet but likable boy, who was involved in theater and music, was called 'gay,' 'fag,' 'queer' and 'homo' and often in front of his teachers. Most of the harassment took place in math class and the teacher — an athletic coach — was accused of failing to protect the boy."

John Cameron Mitchell to direct Aaron Eckhart, Nicole Kidman in Rabbit Hole: "The story, which David Lindsay-Abaire adapted from his own stage
play, traces the life of a happily married couple that is disrupted
by an unexpected tragedy and the emotional journey they must
undertake to regain happiness. Eckhart will play Kidman's husband, who is trying to hold on to the
memory of his dead son while dealing with his emotionally removed
wife." 

More James Franco Howl shots.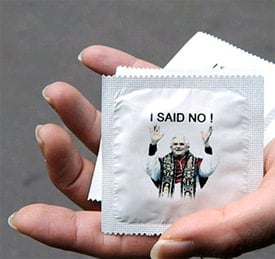 Pope condoms selling like hotcakes in France.

Michael Phelps training with Navy Seals.

Visually-impaired Indian CEO Karan Goel produces film about plight of gays in India: "When I was 15, I found out I was suffering from Retinitis Pigmentosa
(an eye disease). When people found out, they started distancing
themselves from me and began boycotting me. I went ahead to finish my
studies through correspondence but later left that too. I feel such discrimination also happens with homosexuals in India.
Later, I went abroad to do my graduation from San Francisco State
University and there I realised how liberal people were about
homosexuality, unlike here. When I came back to India, my father suggested that I do something for
society. He said, 'Let's make a movie!' And homosexuality was a subject
that came immediately to my mind."