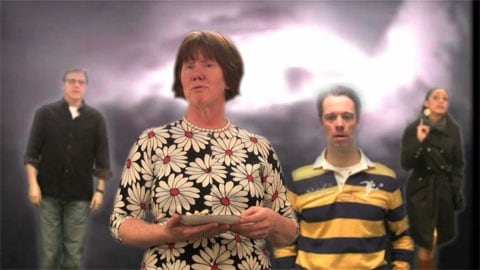 There have been a ton of National Organization for Marriage anti-gay marriage ad parodies (see a bunch in the widget to the right). This one isn't just a remix.
They've redone the entire ad, complete with bad acting skillz… And just in case you've been off the grid, here's the original ad that has caused all the stir.
"But we have hope. A pink triangle of people is coming together to sing Judy Garland torch songs against gay marriage…"
Watch it, AFTER THE JUMP…