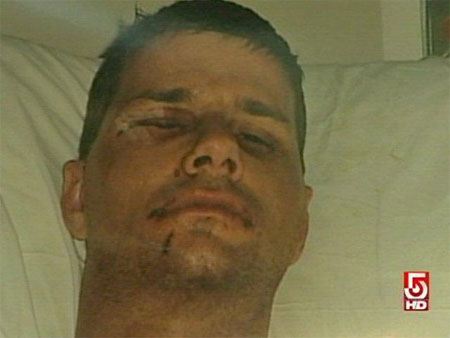 Justin Goodwin, 36, of Salem, Massachusetts, was attacked on Saturday night at a bar in nearby Gloucester, WCVB reports: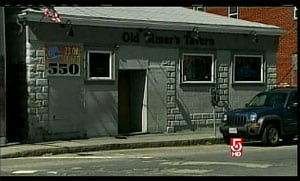 "Goodwin, who cannot speak because his jaw is wired shut following a
nine-hour surgery, said in a statement Monday that he heard the men use
a homophobic epithet during the attack.' I recall four to five
men running toward me, punching me in the face, calling me a
(gay slur) and get out of their bar,' wrote Goodwin in the statement. 'They proceeded to kick me to the ground in the face.' Goodwin said his sister, Kalem, had been in an altercation with several women at the Gloucester bar shortly before the attack. 'His
eye socket is fractured, his jaw is bone was fractured in five
different places. He was in surgery yesterday for nine hours,' Kalem
Goodwin said. Kalem Goodwin said her boyfriend and her brother
tried to separate her from the group of women but a bouncer escorted
the three out of the bar into a back alley, where the men reportedly
attacked Justin Goodwin a short time later."
According to the Boston Globe, "Gloucester police charged Jonathan Chadwick, 23, and his brother
William, 21, with aggravated assault and battery and assault and
battery with a dangerous weapon in the beating…"