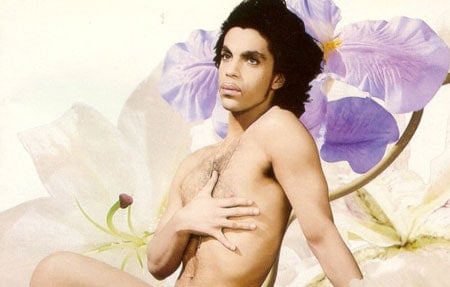 According to former Revolution members Wendy and Lisa.
The lesbian duo give a terrific interview to OUT in which they discuss their own relationship, how Prince manipulated their image as 'the lesbian bandmates' back in the day and how they felt protected by it, producer Trevor Horn's rabid homophobia, and Prince himself.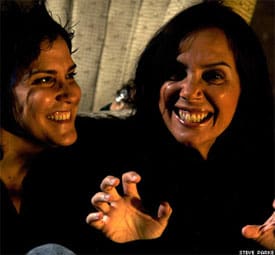 Here's a brief excerpt:
Did you first think Prince was gay?
Lisa: He was little and kinda prissy and everything. But he's so not gay.
Wendy: He's a girl, for sure, but he's not gay. He looked at me like a gay woman would look at another woman.
Lisa: Totally. He's like a fancy lesbian.
Wendy:
I remember being at that "Sexuality" video shoot and him on stage with
that little black jacket and that tie thing around his neck and his
black pants with white buttons on the side. And we looked at each other
for the first time and I thought, "Oh, I could so fall in love with
that girl easy." It doesn't matter what sexuality, gender you are.
You're in the room with him and he gives you that look and you're like,
"Okay, I'm done. It's over." He's Casanova. He's Valentino.
You may recall Prince came under fire recently after he indicated he agreed with the most anti-gay interpretations of the Bible as a Jehovah's Witness. According to the article, "When asked about his perspective on social issues—gay marriage,
abortion—Prince tapped his Bible and said, 'God came to earth and saw
people sticking it wherever and doing it with whatever, and he just
cleared it all out. He was, like, 'Enough.''"