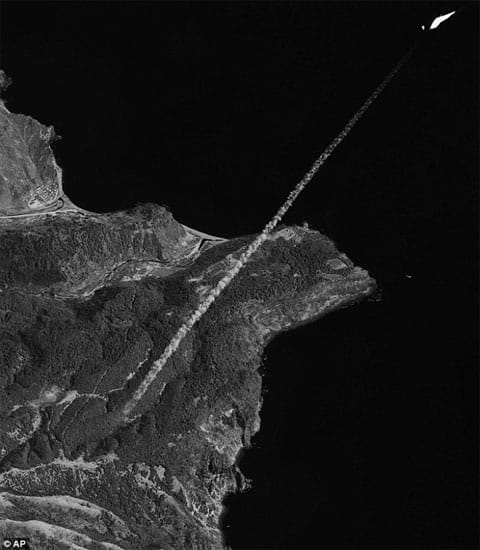 A satellite image of North Korea's missile launch which took place on Sunday has been released:
"Arching out east over the water, the Taepodong-2 rocket soared over Japan on its 3,200km (2,000 mile) flight. Analysts said Sunday's launch of the rocket was effectively a test
of a ballistic missile with a potential range capable of carrying a
warhead as far as the U.S. state of Alaska. The U.S. military said no part of the Taepodong-2 rocket entered
orbit, despite Pyongyang's claim it carried a satellite now
transmitting data and revolutionary music as it circled the Earth."
There really is no hiding anymore.