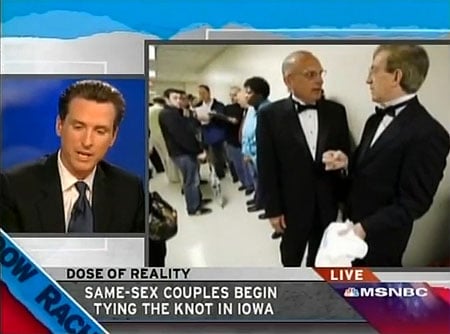 Gavin Newsom gives his first interview since announcing his run for governor of California. Newsom criticizes Schwarzenegger's vetoes of the same-sex marriage bill, Iowa marriage equality, says the platform of 'guns, Gods, and gays' isn't working for the GOP any longer ("that dog isn't gonna hunt anymore"), and says he thinks Prop 8 would have a much different outcome today.
UPDATE: Newsom misspoke on Prop 8.
In other Newsom news, the mayor has put his one-bedroom penthouse up for sale.
Watch it, AFTER THE JUMP…