Iowa same-sex marriages begin peacefully, quietly. State sees 380+ couples.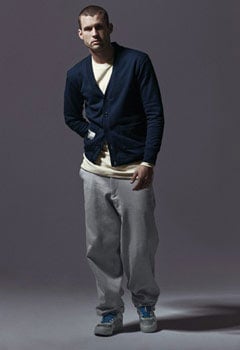 David Beckham now fancies himself a clothing designer.

Worm cat.

CBS POLL: "Forty-two percent of Americans now say same sex couples should be
allowed to legally marry, a new CBS News/New York Times poll finds.
That's up nine points from last month, when 33 percent supported
legalizing same sex marriage."

NYT: GOP re-thinking stance on same-sex marriage.

The wingnuts are engaged and telling their own to wake up and tell their lawmakers where they stand on federal hate crimes legislation. The National Gay and Lesbian Task Force has provided a way for you to fight back and do the same.

Singer Craig David is a boxer man.

Right Wing Watch: 150 protest marriage equality in D.C. Organizer Bishop Harry Jackson to launch "the Armageddon of the marriage battle in this country" this Friday, he says: "Jackson predicts that about 1,000 church members and 100 pastors will
show up to argue that the apparently unanimous support among D.C.
Council members for recognizing same-sex marriage is an affront to
Washingtonians and especially to blacks."

51% favor government investigation of "harsh interrogation techniques".

Vermont marriage equality: $228,000 well spent.

The Presbyterian Church again rejects openly gay clergy.

Lambda Legal wins Social Security case for gay dad: "In a letter received today, the Social Security Administration (SSA)
reversed its prior determination to deny benefits to the children of a
disabled gay father in Lambda Legal's case representing the family
against apparent antigay discrimination by the federal government."

SLDN asks Obama to "stand by [his] word" on repeal of military gay ban.

Simon Rex and Lance Bass get up in each other's business.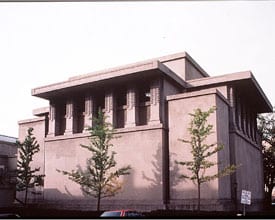 Preservationist group lists most endangered places in nation: "This year the trust made a point of highlighting the threat to Modernist buildings. Thus the inclusion of the Century Plaza Hotel in Los Angeles, where the actress Diane Keaton, a trustee of the organization, is scheduled to announce the list on Tuesday. The Century, built in the mid-'60s and designed by Minoru Yamasaki — the architect of the World Trade Center — was also chosen to focus attention on sustainability and the need to recycle existing infrastructure."

Top Utah politicians clash over same-sex marriage ban.

Know Thy Neighbor launches in Arkansas:
"It has compiled a list, from public records, of all the names and
addresses of the Arkansans who signed the petitions to put Act 1 on
last year's ballot. This was the anti-gay measure, approved by voters,
that prohibits adoption or fostering parenting by unmarried people
living together. It's part of the anti-gay agenda of the Family
Council, but as has been well reported, it first of all harmed children
in need of homes."