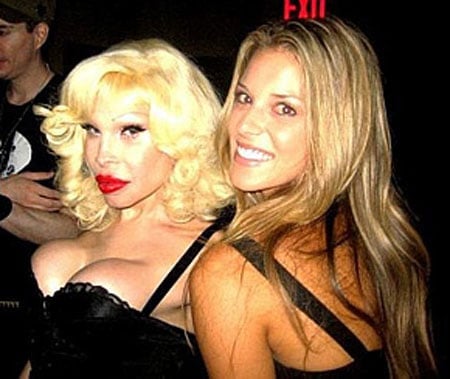 Miss California Carrie Prejean and New York nightlife icon Amanda Lepore party it up, via US magazine.
Over the weekend, Prejean said that her state sponsors "urged her to apologize" for saying same-sex couples shouldn't be allowed to marry but she refused.
"Prejean, 21, said officials from the Miss
California USA pageant were worried that her comments would cost their
contest financial backing and tried to prepare her for a string of
post-pageant media interviews by discouraging her from discussing her
religious beliefs. ''You need to apologize to the gay
community. You need to not talk about your faith. This has everything
to do with you representing California and saving the brand,'' Prejean
recalled being told. 'I was representing California. I was representing the majority of people in California.' She offered her version of the tense hours
following the April 19 Miss USA pageant while appearing at the San
Diego megachurch that has helped shape her views."
She received a hero's welcome there.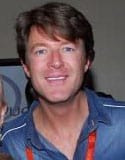 Keith Lewis, producer of the Miss USA Pageant, released a statement: "Given the fact that Carrie Prejean's first act upon returning to California was to headline five services at a church that promotes homosexuality as both unnatural and abnormal, we stand by our concern for her individual image and look forward to a time in the near future when she can put down her personal agenda and assume the responsibilities associated with being Miss California USA including promoting our official platform 'The Beauty of California' which sole purpose is to embrace diversity."
It should be noted that Lewis also served as executive producer on For the Bible Tells Me So, the award-winning documentary about the divide between gays and Christianity, about people of faith and their gay children.