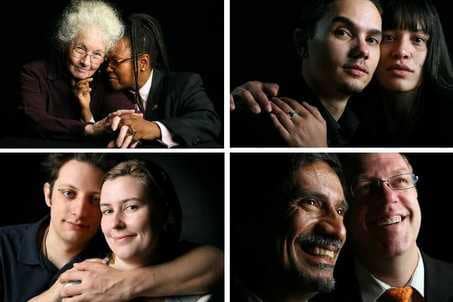 Today is the first day that unmarried couples can register as domestic partners in Cleveland, Ohio:
"Supporters of the registry plan to celebrate with a rally from noon to 2 p.m. on the steps of City Hall. Inside, ministers who oppose the registry will kick off the National Day of Prayer with breakfast, music and prayers in City Council chambers.
Councilman Zack Reed, who voted against the registry in December, invited the ministers. The Rev. C. Jay Matthews, the most vocal opponent of the registry, will lead the ministers in prayer before the group marches to Public Square for a nationwide prayer at noon."
The Cleveland Plain Dealer profiles some of the couples who will be registering today. Supporters are hoping for 300.