Bigotry dies hard. Marriage equality, once achieved, is something that will have to be defended state-by-state, again and again. The battle's far from over: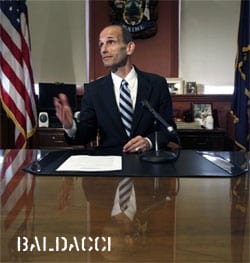 "A formal challenge has been filed, setting in motion plans for a
possible public vote that could be months or more than a year away. 'We're very disappointed,' said Steve Ryan of Buxton, who was looking forward to the new law with his partner, Jim Bishop. 'We plan to get married as soon as we can. This is going to put our whole life on hold.' Activists on both sides Thursday started working up strategies for
campaigns leading up to a possible November referendum under a state
constitutional provision known as the people's veto…The deadline for opponents to collect at least 55,087 signatures will
probably fall in mid-September, about the time the gay marriage law is
due to take effect. However, the law would be stayed as soon as the signatures are
submitted for review by election officials. And the timing of when
petitions are turned in will determine whether the referendum can be
scheduled for this November or June 2010."
Opponents Challenging Maine's Gay Marriage Law [hartford courant]