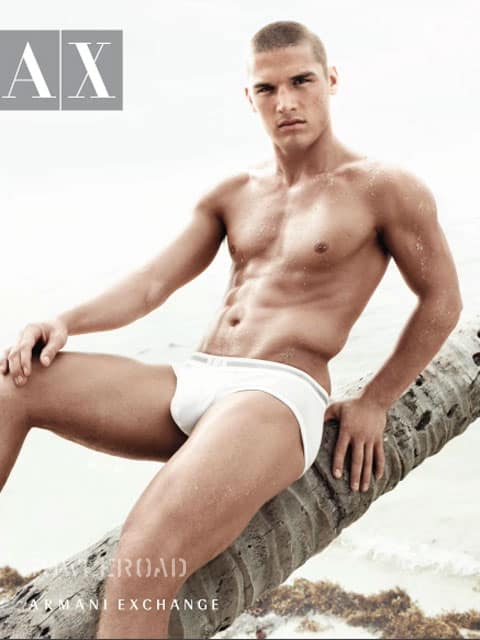 In February, we featured some photos from the Spring '09 Armani Exchange underwear campaign featuring Kerry Degman and Parker Gregory. I know they have quite a few fans on this blog.
Our friends at Armani Exchange wanted Towleroad readers to have the first look at this hot behind-the-scenes look at Kerry Degman on the shoot.
Watch the behind-the-scenes video, AFTER THE JUMP…
Go to Armani Exchange for cell phone and computer downloads.
Don't forget to press the HQ button.
Kerry Degman is repped by Major Model Management.
The underwear campaign was shot by Matthew Scrivens. It was shot on the beach at Islamorada in the Florida Keys. The campaign was styled by Victoria Bartlett (Management Artist), hairby Neil Moodie (Tim Howard), Make-up by Mark Carrasquillo (Art andCommerce) and created by an in-house team under the direction of TomJarrold (SVP Global Marketing and Creative for A|X).