New Hampshire Senate holding hearing on new language in marriage equality bill. To vote tomorrow.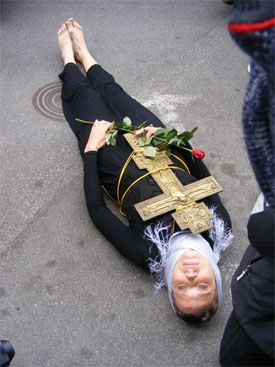 Anti-gay activist allowed to lead first Baltic Pride March in Latvian capital of Riga. Activist: "It is only
right that those against us should be allowed to express their views."

Robert Pattinson's hair arrives in Cannes.

Arkansas GOP Chair slammed over stump speech warning voters of the dangers of having an open lesbian in the state legislature.

Drama in Portland over new LGBT weekly magazine.

Ryan Reynolds to Betty White: "Why don't you go suck a hot c*ck."

Brazilian government releases plan to defend civil rights and adoption by gay couples.

POLL: Half of Nevadans oppose civil unions. "The poll, which did not gather
opinions about gay marriage itself, found 38 percent of Nevadans favor
domestic partner legislation, while 50 percent oppose it and the
remainder are undecided. Democrats back the plan,
incorporated in Senate Bill 283, by a 46 percent to 36 percent margin,
while independents support it 47 percent to 42 percent. But Republicans oppose the proposal by a 71 percent to 23 percent
margin, more than offsetting the Democrat and independent support."

Hilary Duff, Carson Kressley, Michael Urie come out for AIDS Walk New York, which raised $5.6 million.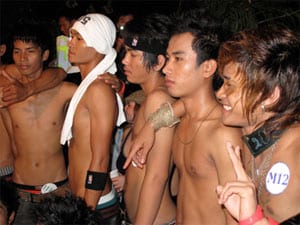 Cambodia crowns first 'Mr. Gay'.

Vallejo, California student wins $25K settlement in ACLU harassment lawsuit against high school: "Comments were said like they don't know if I was a boy or a girl, I
need to pull up my pants, I'm a lady. I couldn't be put into a girls
locker room."


UK police stations lower Union Jack, raise rainbow flag in show of force on International Day Against Homophobia: "One police chief said the rainbow flag demonstrated his force's
support for homosexuals who felt they were victims of prejudice. But critics warned that it was dangerous for forces to show support for particular campaigns."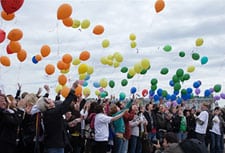 While gay rights demonstrations in Moscow were marred by arrests, demonstrations in other Russian cities, like St. Petersburg, were notably peaceful. More photos.

Hearing for accused killer of Lawrence King postponed again: "A Ventura County Superior Court judge on Monday reset the first hearing for Brandon McInerney to July 8. McInerney's lawyer, Scott Wippert, says he needs more time to prepare documents before the preliminary hearing. McInerney, who is being prosecuted as an adult, has pleaded not guilty."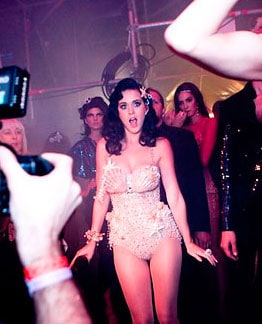 Inside Vienna's Life Ball. More here.

Kenyan archbishop Zacchaeus Okoth slams homosexuality: "For the African, gender is either male or female; other issues such as
homosexuality should not arise. In this context, the belief of the
African is consonant [with] the teaching of the Bible, namely God
created only two sexes: male and female. God created Adam and Eve. God
did not create Adam and Steve!"

Ultradome: Milo Ventimiglia set to produce and star in weird web series about intellectual film discussion.

South Carolina activists to protest omission of gays and lesbians from teen dating violence bill.


GPS satellite system on verge of collapse? "The satellites are overseen by the US Air Force, which has maintained
the GPS network since the early 1990s. According to a study by the US
government accountability office (GAO), mismanagement and a lack of
investment means that some of the crucial GPS satellites could begin to
fail as early as next year."