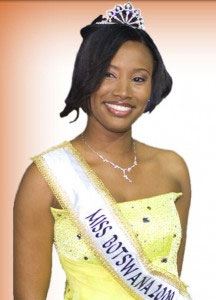 Sumaiyah Marope, a competitor for Miss Botswana, received a similar question to the one Perez Hilton directed at Miss California Carrie Prejean. Judge DJ Fresh asked her if she would advocate gay marriage:
"'It is unnatural act,' Marope proclaimed. 'God made us men and women
[… ] It is only proper for men to have relationships with women as
God created us.' The crowd erupted in a loud roar of approval of her comments. Unlike Miss California,
Marope went on to win the competition, and was awarded a US $700
bracelet from rapper Russell Simmons, a brand new Mercedes Benz, and an
academic scholarship."
In related news, Russell Simmons wrote an open letter to Governor David Paterson in the Huffington Post last month praising Paterson for following with his heart on gay marriage in New York: "History will show you are right and will we support you on this issue."