Prop 8 boycott target Doug Manchester trying to make amends with LGBT community: "His plan – which his people warned this newspaper against
publishing, even after a Hyatt representative discussed it – is to give
$25,000 to a national organization that promotes civil unions and
domestic partnerships. Manchester also is considering offering $100,000 in hotel
credit to local gay and lesbian organizations so they can use the Grand
Hyatt for events such as fundraisers. The $125,000 total matches what he gave to Proposition 8."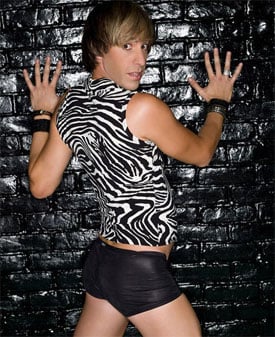 Sacha Baron Cohen bleached his nether regions for Bruno, but things went terribly wrong.

Towleroad's Corey Johnson profiled in Bay Windows, 10 years after making headlines by coming out to his high school football team.

McDonald's settles Louisville "faggots" case: "McDonald's restaurant has agreed to pay $2,000 each to two Indianapolis
men who complained they were subjected to anti-gay slurs and
discrimination when they visited a McDonald's restaurant on East Market
Street last year."

NYT: Outrage review. LAT: Kirby Dick interview.

Grand jury indicts inmate for 2002 hate crime killing in Cincinnati: "A man already behind bars is now facing charges for allegedly killing a gay man in a hate crime six years ago.
Gregory Beauchamp was shot and killed in Over-the-Rhine on New Year's Eve 2002 at the intersection of Vine Street and West Liberty.
According to witnesses, a man yelled anti-gay slurs at three men wearing women's clothing, then opened fire.
Beauchamp was 21-years-old when he was killed. Until now, the identity of the shooter has remained a mystery."

Robert Downey Jr.  is in a hole.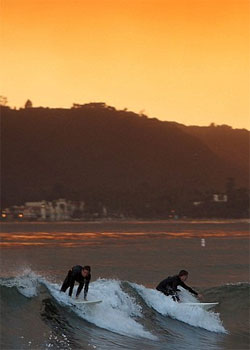 Dudes surf as Santa Barbara burns. Pool party!

ABC picks up sitcom featuring gay family: "Twentieth Century Fox
TV is behind the show, which follows the lives of three American
families, as seen through the eyes of a filmmaker. One home centers on
a traditional nuclear family, another is a gay couple with a newly
adopted Vietnamese child; and the third consists of an older man who
has just married a younger Latina wife.

Hugh Jackman on Ellen.

Mario Cantone on NY Governor David Paterson: "You know, a lot of people don't like him, but I think he's a little
tough bitch. I think
he's tough. I think he's like, 'I don't care if you don't like me, I'm
going to do what I want."

Undersea volcano near Guam has massive cone.

Randy Blue actor appeals suspension from Christian college.

RuPaul's Drag Race 2 casting…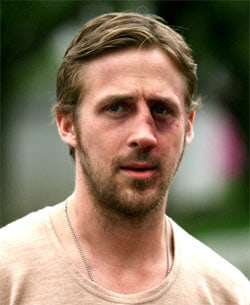 Gosling gets a shiner.

John Cameron Mitchell chats with Tilda Swinton.

Texas city council candidate admits using gay slur against opponent's supporters outside polling place.

Meet Millionaire Matchmaker's gay millionaire, Kevin Grainger.

ABC News: Gay advocates eye Supreme Court. Victory Fund's Dennis Dison: "There have been 110 Supreme Court judges and 106 of them have been
straight, white men. So it's high time to look outside those institutions that
produced Supreme Court justices in the past and find someone with
different life experiences and different perspectives."

Police academy cadet in Peru fights dismissal over gay rumors.

Same-sex couples find difficulties in getting health insurance:
" Even if the relationship is formalized with the state in a marriage
or union, that does not always obligate the employer to cover a
same-sex spouse. For one thing, self-insured employers are not
regulated by the states.
And other benefit-providing employers that choose not to offer such
coverage can sometimes use the Defense of Marriage Act — a law that
forbids the federal government to recognize same-sex marriage — to
trump state laws, said Ilse de Veer, a principal with Mercer"