Radical Iraqi Shiite cleric Moqtada Sadr has spoken out against the recent executions of gays in Iraq, but also said that homosexuality itself should be eradicated, AFP reports: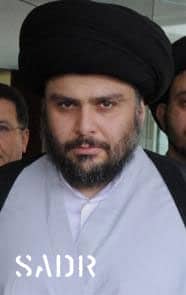 "'The purpose of the meetings is to fight the depravity and to urge
the community to reject this phenomenon,' said Sheikh Wadea al-Atabi,
referring to a Thursday seminar attended by clerics, tribal leaders and
police. 'The only remedy to stop it is through preaching and
guidance. There is no other way to put an end to it,' he said,
stressing that the movement could not resort to violence after a series
of killings of gay men in Baghdad. 'Al-Sadr rejects this type of
violence … and anyone who commits violence (against gays) will not be
considered as being one of us,' Atabi said…At Thursday's seminar, which was held in Sadr Cirty, Al-Sheikh Dawud
al-Enezi, a Sadr movement leader, said 'we must correct the morals of
the nation. Homosexuality "is a disaster that has come to the
community.' Abu Hussein, a tribal leader in Sadr City, said: 'Everybody has to work to preserve the morals of young people from the
corrupt phenomena of the West.'"
Recently
Report: Iraqi Militia Killing Gay Men with Painful Anal Glue Torture [tr]