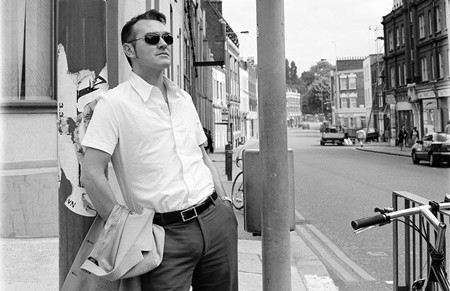 Modern Tonic is a free daily email of eclectic pop-culture recommendations — music, movies, DVDs, books and TV — from a gay perspective (sign up here). Founded by Craig Karpel and Marc Mannino, who are also partners in the entertainment marketing/publicity firm The Karpel Group, Modern Tonic has an independent editorial board led by Ari Karpel, who writes for The Advocate, The New York Times and Entertainment Weekly. The editors of Modern Tonic begin a weekly music column on Towleroad today.
Just as Steven Patrick Morrissey approaches his 50th birthday — and on the heels of his latest stellar "comeback" album, Years of Refusal — The Pope of Mope is seeking some retroactive love for two discs from, arguably, his least loved period: the '90s.
Maladjusted (out June 9) may never rank with Morrissey's best, but the nixing of two tracks and the addition of six B-sides (including the bi-curious "I Can Have Both") makes for a fuller package. (Southpaw Grammar, also expanded and available now as an import, is a revelation.)  Listen to an exclusive pre-release stream of the newly revised Maladjusted, in its entirety, below.

  From Nip/Tuck to kick/strut: Ryan Murphy's new high school musical-comedy series Glee premieres

after American Idol tonight on Fox. It's set in what seems to be the gayest town in America and it stars Broadway favorites Matthew Morrison (The Light in the Piazza) and Lea Michele (Spring Awakening). In other words, we already can't wait for the second episode, which — in an unprecedented move — won't air until the fall. The premiere episode's two big musical numbers are on iTunes today: covers of Amy Winehouse's "Rehab" and Journey's "Don't Stop Believin'." More tracks will be released over the summer and a full soundtrack album in the fall.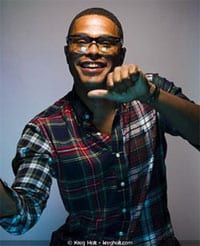 Maxwell rocks a hot new look for his first studio album in eight years, BLACKsummers'night (out July 7).

  "I won't be happy until I'm as famous as God" — Madonna…plus 31 more quotes from the biggest egos in the music business.

  Music for a song: Napster offers streaming access to library of 7 million songs for a recession-friendly $5 a month.

  "It's got a good beat and you can dance to it": Forthcoming music search engine will find songs based on your descriptions.
 



NEW ARTIST TO WATCH AND FREE DOWNLOAD: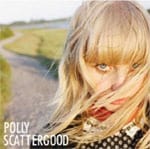 POLLY SCATTERGOOD: This fresh-faced Essex minx is a bewitching mix of her forebears — from Bush to Björk, Joni Mitchell to Alanis Morissette. Her self-titled debut album is out in the U.S. today.
Download album track "Nitrogen Pink" free here.

TODAY'S NEW RELEASES:
Eminem — Friend of Dorothy, or, at least, Elton John — drops his fifth album, Relapse. (Read an in-depth Q&A with the rapper.)
Tori Amos is Abnormally Attracted to Sin on her ninth studio release.
Idol threat or Idol chatter?  2007 American Idol contestant Lakisha Jones debuts with So Glad I'm Me.
Papa Bear Sam Beam aka Iron & Wine releases the b-sides and remakes double disc Around the Well.
Mika — the man who would be Mercury (Freddie, that is) — has a four-track digita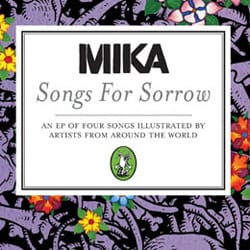 l EP available only via his website (on CD June 8). Sorrow for Songs features a 68-page booklet of artwork illustrating the aching acoustic songs, with contributions from Peter Blake (who did Sgt. Pepper's Lonely Hearts Club Band), comic-book illustrator Jim Woodwing, and many more. Talk about extravaganza! Freddie would be proud.
Sia releases TV Is My Parent, a DVD with live performance footage and music videos. Check out a stream of "Girl Who Lost To Cocaine" live.
New releases also from Passion Pit — Manners, Jarvis Cocker — Further Complications, Kate Voegele — A Fine Mess, True Blood — Original TV Soundtrack, and The Cliks' sophomore album Dirty King is on iTunes today (on CD June 23).

MUSIC VIDEOS:
MELANIE FIONA: Canadian R&B thrush samples The Zombies' "Time of the Season" for down-and-dirty "Give It To Me Right."
TIGA: Sure to be Carrie Bradshaw's favorite new (toe)jam, Canadian DJ just wants to, um, polish your "Shoes."
PASSION PIT: Hotly-tipped Cambridge, MA quintet on the prowl in this colorful clip for "The Reeling" from their debut, Manners (out today).
VANESSA WILLIAMS: From her forthcoming album The Real Thing (out June 2), here's a Babyface-produced quiet storm, "Just Friends," from Wilhelmina Slater's better half.