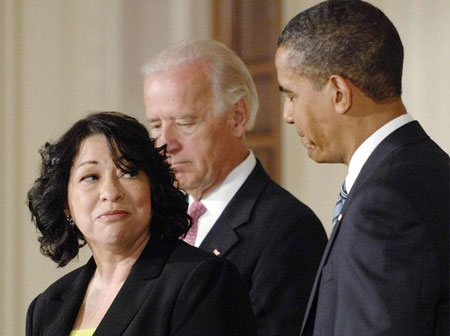 This morning, President Obama announced his nomination of U.S. Court of Appeals judge Sonia Sotomayor as replacement for retiring Justice David Souter on the U.S. Supreme Court.
Watch it, AFTER THE JUMP…
The attacks from conservatives have begun. Also, there's been one remark by Sotomayor which has been rattling the conservative psyche. Here's  video of it, with some analysis.
The RNC also inadvertently released its talking points on Sotomayor to the media.
Previously…
Obama to Pick Sonia Sotomayor, First Hispanic for Supreme Court [tr]