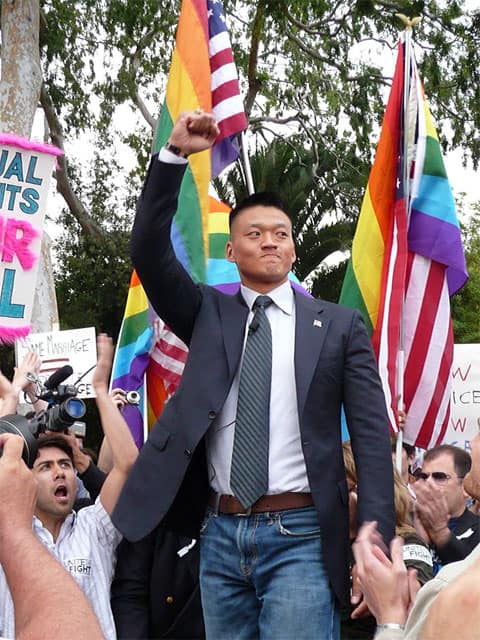 As I mentioned yesterday, recently discharged Army Lt. Dan Choi, the Courage Campaign, and a large group of protestors took part in a demonstration across the street from the entrance to the Beverly Hilton where Barack Obama attended a Democratic Party fundraiser last night.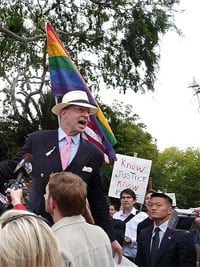 L.A. Times: "During the protest, the crowd chanted, 'Out of the court, into thestreets, we are ready to fight, we won't be beat.' It was a referenceto Tuesday's state Supreme Court decision to uphold Proposition 8,which bans same-sex marriage. 'The president made a promise when he made his speech about hope,'said Rick Jacobs, who chairs the Courage Campaign, an organizer of theprotest. 'I bought that promise and I still buy that promise, but it'stime for him to start fulfilling that promise for all Americans.' Jacobs, who worked on Howard Dean's presidential campaign inCalifornia, said that gay rights groups had collected 140,000signatures for a petition asking the president to end the 'don't ask,don't tell' policy and to stop the firing of U.S. Army Lt. Dan Choi, anArab language specialist who was ordered discharged after recentlydeclaringthat he was gay on the Rachel Maddow Show on MSNBC. For the demonstration, Gustavo Yanez, 40, of Los Angeles had made abanner saying, 'Obama. We voted for change. Stop discrimination.'"
UPDATE: Obama noted the protestors during his speech. VIDEO.
Watch Choi speak at the demonstration, AFTER THE JUMP…
(images: flickr user goalbert)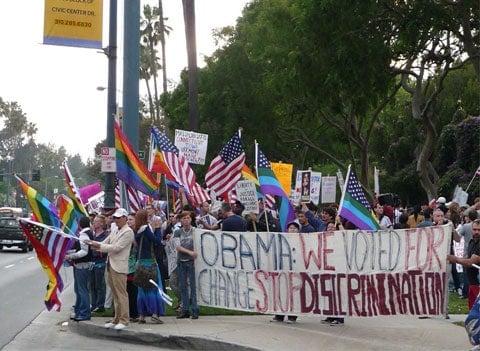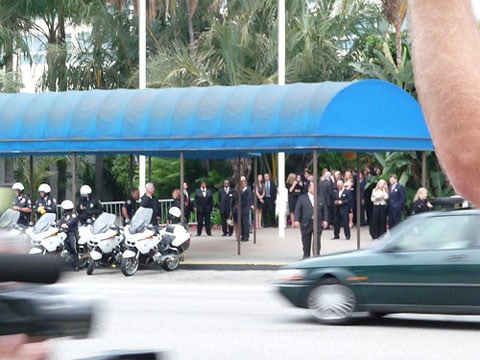 (images: flickr user goalbert under creative commons license)