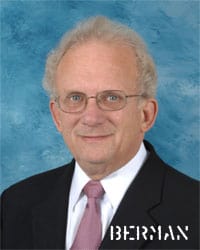 Rep. Howard Berman (D-CA) introduced the Foreign Relations Authorization Act for Fiscal Years 2010 and 2011 (H.R. 2410) late last week, which covers a broad range of foreign policy and diplomacy issues, one of which is to "end the long-standing practice of excluding the committed partners of
Foreign Service officers from the benefits routinely provided to the
spouses and children of officers serving abroad."
UN Dispatch reports: "The provision now must make its way through the budget process,
including the conference committee where many-a-well intentioned
proposal hits the chopping block.  But in this case, it would be hard
to imagine that the Senate Foreign Relations Committee, which is lead
by Chairman John Kerry and the moderate republic ranking member Richard
Lugar, would do anything to strip out this provision."
In February, Rep. Tammy Baldwin sent a letter co-signed by Senators Russ Feingold and Ron Wyden, and Rep. Ileana Ros-Lehtinen to Secretary of State Hillary Clinton asking that inequities be remedied. Clinton said that such remedies were "on a fast timeline."