Rhode Island may be the lone hold-out in marriage equality in New England by the end of 2009. The AP reports: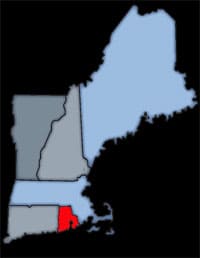 "A string of sudden successes for gay marriage advocates has left
Rhode Island a political outlier. Maine became the fourth state in New
England to legalize same-sex unions on Wednesday, while New Hampshire
Gov. John Lynch is now deciding whether to sign similar legislation. Vermont lawmakers established gay marriage last month, following a path already set by courts in Massachusetts and Connecticut. Yet
the movement has stalled in Rhode Island, perhaps even lost ground,
after a stalemate at the Statehouse, a loss in the state's top court
and continued opposition from religious leaders. 'I do not hear
voices raised, voices stating absolutely that this just cannot do,'
said Cassandra Ormiston, 62, a lesbian who could not get divorced in
Rhode Island after she and her partner married in Massachusetts."
The prevalence of Roman Catholics in the state may be to blame: "We don't see it as a civil rights issue," [Bishop Thomas] Tobin said in a recent
interview, "because there's never a right to do something that's
morally wrong."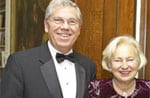 You may remember that in April I reported that Governor Donald Carcieri had joined and attended a rally given by the National Organization for Marriage (NOM). Carcieri says he is not anti-gay and he believes the issue should be settled by voters, not by courts or the legislature. Carcieri's term ends in 2011.