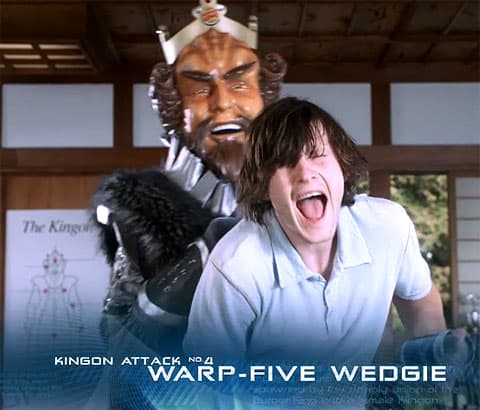 Burger King uses defense against torture and bullying as themes in its new promotion for Star Trek.
A series of new 'Kingon Defense Academy' ads spoofing Star Trek feature the Burger King as a 'Kingon' who assaults young men in order to take their Star Trek glasses. The men are then given tips to defend themselves by losing their underwear, having nipple-grease applied by a clean-cut uniformed cadet, or kneeling to punch the Burger King 'Kingon' in the testicles.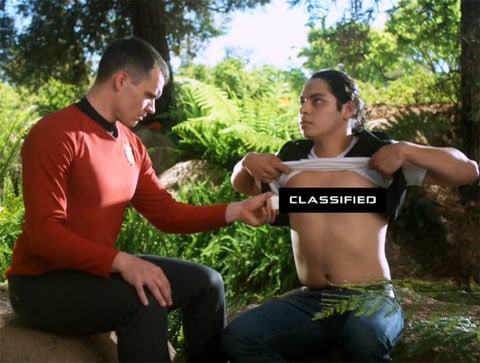 Or how 'bout some good-old fashioned nut punching?
Isn't the Burger King creepy enough without being a wedgie-delivering nipple-twister?
Watch the spots, AFTER THE JUMP…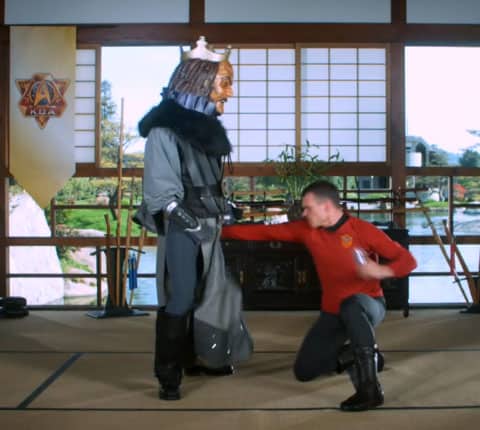 See the full set of spots here.