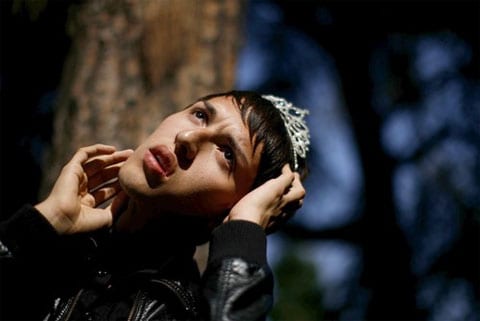 The L.A. Times reports:
"Garcia, 18, spent most of his years at Fairfax openly gay and wanted to
be part of the Los Angeles school's prom court — but not as prom king.
He felt that vying for prom queen would better suit his personality, so
he decided to seek that crown, running against a handful of female
classmates. He said it started out as a bit of a stunt and challenge — he
wasn't sure the school would allow it. But his campaign for queen ended
up being serious and sparking dialogue about gender roles on campus…The audience erupted in applause after his speech, and a group of his
female friends spent the rest of the week wearing pink crowns and
campaigning for him. On Saturday night at the Hollywood Roosevelt Hotel, wearing a charcoal-gray tuxedo and a black bow tie, he was named prom queen. 'I felt invincible,' Garcia said."