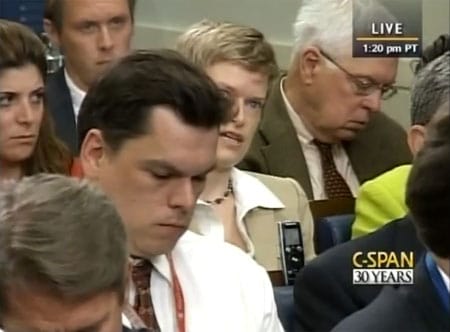 Today, during the White House briefing, The Advocate's Kerry Eleveld ask Press Sacretary Robert Gibbs about his election promises regarding DOMA.
Gibbs could not have been more dismissive.
Eleveld: "The President supported the Defense of Marriage Act — full repeal of that — during the election. Now that same-sex couples can marry in five different states, what is the President doing to make sure those marriages can be recognized at the federal level, and what's the timeline for something like that??"
Watch it, AFTER THE JUMP…