The Wisconsin Supreme Court has decided to hear a case challenging the referendum that was put to voters in 2006 which outlawed same-sex marriage and at the same time banned civil unions. At issue is the legality of having two questions on the referendum, which is limited to one by the state constitution.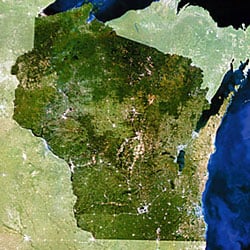 The WaPo reports:  "A ruling striking down the amendment would not legalize same-sex
marriage because state law still defines marriage as a union between
husband and wife. However, it could pave the way for lawmakers to
eventually allow it, or for advocates to file lawsuits seeking that
right.
… A Dane County judge upheld the referendum last year, and McConkey
appealed. Last month, a Madison-based appeals court asked the high
court to take the case immediately because of its statewide
significance."
The court has given lawyers 30 days to file briefs.