Police are baffled as to the motive of a shooting of 30-year-old Mark Scott Harriss in his Delray Beach, Florida driveway: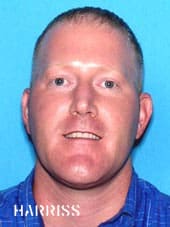 The Palm Beach Post reports: "Around 8:30 p.m. Monday, after dinner at a
Kentucky Fried Chicken, he was gunned down while exiting his car in his
own driveway, and police do not know why or by who, said Delray Beach
Detective Troy Baer. Police today say they are left with many questions they hope the public can help answer. The Delray Beach resident, who grew up in the rural Texas town of
Fredericksburg and moved to Florida in 2007, was killed in his driveway
in the 400 block of Northeast 7th Avenue. Police have not found any evidence of the shooting being related to
a robbery or evidence of physical contact between Harriss and the
shooter, Baer said. They are investigating all leads, including the
possibility that the slaying might have been a hate crime because
Harriss was gay, Baer said. Investigators do not, however, have any particular evidence pointing to a hate crime, Baer said."
Harriss was reportedly planning to move to Canada to wed his partner by the end of the summer.