NYT tells New York Senate: Vote on marriage equality.

Actor David Carradine found hanged in hotel room in Bangkok, Thailand.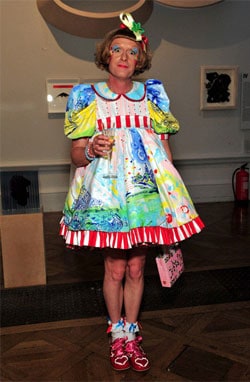 She's written a letter to daddy.

Real Housewife of New Jersey Danielle Staub fights back against anti-gay slurs: ""If you wanna do that thing that Italian guys do out here in Jersey, do it, but I'm taking offense by it."

Ed Westwick gives good face.

Whitney Houston to return: album release date set.

Gays in Syria beginning to come out: "Most of those behind the bold move are born into the urban
middle-class, "the driving force behind homosexual emancipation," adds
the young reporter, speaking to AFP on condition that he not be
identified. 'It's on the Internet that they truly come out,' he adds. The
world wide web is a way for gays to 'overcome social restrictions' and
unwind in safe anonymity, or to build up a circle of acquaintances, he
says. Some 200 Syrian gays banded together to form a group labelled 'I'm just like you' which published an appeal for tolerance."

Eminem discusses Bruno stunt: "I'm thrilled that we pulled this off better than we rehearsed it."

Sacha Baron Cohen sued for Bruno Bingo stunt.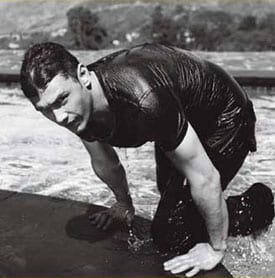 James Franco pulls out of UCLA commencement speaking engagement: "I deeply regret not being able to keep my commitment to giving the
commencement speech at UCLA's graduation this year. Unfortunately the date conflicts
with me needing to be on location to begin pre-production on my next
film. I wish everyone in the 2009 class the best of luck in all of
their future endeavors." Or, you know, maybe this is why.

Sit-in held at site of Cincinnati-area gay bashing.

NGLTF reports reveal need for religious voices in fight for equality. Report author: "The findings of these two reports are highly relevant for future
battles on marriage and family equality because these are deeply moral
issues. Faith voices have much to contribute to the debate and
authentic religious-secular partnerships are essential to achieving
human and civil rights for LGBT Americans."

KRXQ radio host Rob Williams and Arnie States incite violence against transgender children.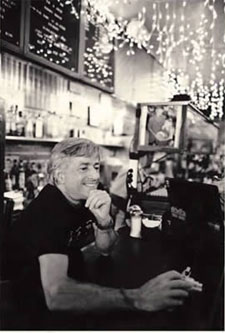 Documentary about NYC Restaurateur Florent to show at New York's New Fest.

Are Twitter and Facebook robbing us of compassion?

Tolerance lacking at Virginia law schools?

Scoop: Big Gay Ice Cream Truck coming to the streets of NYC.

Sundance Channel celebrates Pride with digital shorts.

Lesbian couple allege discrimination at Fresno hospital: "Orbin said the paramedic told the nurse on duty that she had collapsed
after marching 14 miles for civil rights, and the nurse gave her a
dirty look and said 'ooooh.'  She continued, 'I asked if Teresa could
come back with me, but the nurse told me I was in a no visitor zone.
When I asked her why everyone else had visitors, she said 'those people
are different'."