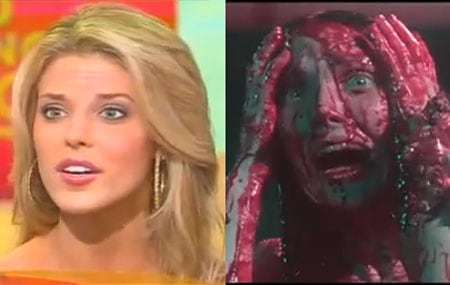 Carrie Prejean continues her saber-rattling. This time she's doing it through her lawyer, Charles Limandri, who claims she was set up, presented with events that Miss California USA knew she would never agree to, so she could be fired.
"When I read through the list with her, she said there was a lot ofstuff she would like to go to, but it's not 'Miss California' stuff. What we expected her to be doing…it's community service events, it'scharitable organizations, rotary conventions, avocado festivals,fairs. When she got the Hollywood list she said 'OK,but what about from Sacramento to San Diego?' [Lewis] wanted her to go to the debut of a docudrama supportingsame-sex marriage. The people [who] produced itwere going to be there explaining their journey as gay men towardsame-sex marriage. She said, 'I'm just not comfortable doing that.' Iwrote back to [Lewis'] attorney saying, 'She won't do thepro-traditional marriage stuff as Miss California. But don't ask her todo the pro-same-sex marriage stuff either.'"
And for all of you who are sick and tired of the whining from Prejean's camp, a new video from Dan-o-Rama might ease some of the pain.
Watch it, AFTER THE JUMP…