Rep. Barney Frank (D-MA) told Dave Wedge at the Boston Herald that the Department of Justice defense of DOMA brief was a big misstep: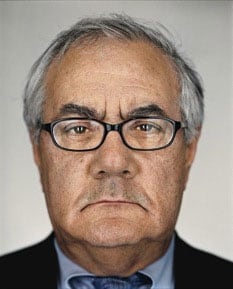 "I think the administration made a big mistake. The wording they used was inappropriate. I've been in touch with the White House and I'm hoping the president will make clear these were not his views."
But Frank said he would still be attending the Democratic Party LGBT fundraiser scheduled for next week: "There are a lot of people who aren't boycotting. I think it's a mistake to deny money to the DNC."
The other two openly gay representatives, Tammy Baldwin (D-WI) and Jared Polis (D-CO) released statements yesterday expressing their disappointment with the recent moves by the White House.
Frank spokesman Diego Sanchez announced on Wednesday that Frank will introduce the Employment Non-Discrimination Act in Congress next week, the Washiington Blade reports:
"Diego Sanchez, who is transgender and a senior policy adviser to
Frank, said the bill will be inclusive of sexual orientation and gender
identity. He noted it will include the legislative language Rep. Tammy
Baldwin (D-Wisc.) used in 2007 in an attempt to restore gender identity
provisions to an earlier version of the bill. Sanchez said the new bill will debut with at least eight
sponsors, including four Democrats and four Republicans. Among the
sponsors are openly gay House members Frank, Baldwin and Rep. Jared
Polis (D-Colo.). The lead Republican sponsor is Ileana Ros-Lehtinen of
Florida."