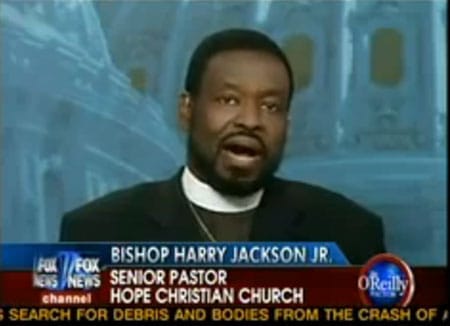 Bishop Harry Jackson, who has been leading the charge against marriage equality as well as the D.C. Council's decision to recognize same-sex marriages performed elsewhere, claims that he has been attacked by the far left and gay rights activists:
"Well, they hacked into my records, found out when I registered to vote in the District of Columbia. They printed in two newspapers my home address and the address of houses I own in the Maryland region, outside D.C. And, uh, there have been emails that have gone forth saying that they want to destroy my church. Kind of amazing, isn't it?"
Unfortunately for Jackson's argument, everything he noted that was hacked is public information.
Watch it, AFTER THE JUMP…