Karger: Is the Mormon Church hiding its funding for the National Organization for Marriage?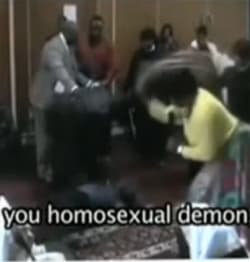 Exorcism in Connecticut: Getting the gay demon out.

Senate Judiciary Committee holds hearings on hate crimes bill.

Body of pilot Marc Dubois and flight attendant among those recovered from Air France crash site. Black boxes not found. Will ping for only a few more days.

Transgender in a virtual world.

Rosie O'Donnell to host Sirius XM radio show.

Iran: Neda's family forced from home. "The Iranian authorities have ordered the family of Neda Agha Soltan
out of their Tehran home after shocking images of her death were
circulated around the world. Neighbours said that her family no
longer lives in the four-floor apartment building on Meshkini Street,
in eastern Tehran, having been forced to move since she was killed. The
police did not hand the body back to her family, her funeral was
cancelled, she was buried without letting her family know and the
government banned mourning ceremonies at mosques, the neighbours said."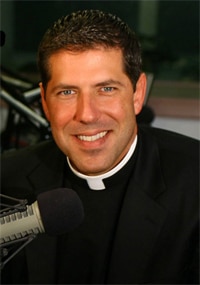 Is Father Cutie gay?

Amsterdam Deputy Mayor Carolien Gehrels flies to New York City in support of marriage equality: "Mrs. Gehrels brings a personal perspective to the issue: she is married to a woman. She said that while the approval of gay marriage in the Netherlands that took effect in 2001 was 'a milestone in equal rights,' even eight years later 'equality and freedom are never self-evident.' Same-sex partnerships were legalized in 1998."

Douchebag warns that straight men will give up women once they try the gay.

South Carolina Governor Mark Sanford was pushed into confessing affair: "As the newspaper disclosed on CNN tonight, it has since December had emails between Sanford and his Argentine mistress, it's just been trying to authenticate them. Then this morning the paper busted Sanford
returning on an airplane from South America when he was supposed to be
on the Appalachian Trial. The paper then informed Sanford it would
finally be publishing the emails, exposing his adultery, according to The State writer John O'Connor."

Whitney Houston announces title of new album.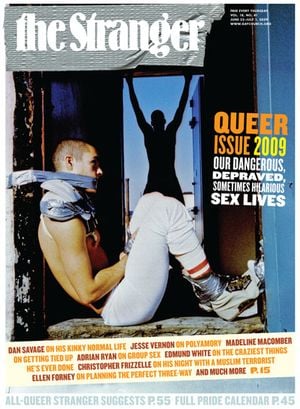 Seattle's The Stranger publishes Queer Issue 2009. NY's Village Voice goes Queer too.

Delaware General Assembly passes bill protecting gays and lesbians from discrimination after ten-year battle.

City investigation of Canterbury UK finds that, yes, the city is gay enough.

Adam Lambert collaborating with Sam Sparro on new album.

Violence not expected at this year's Jerusalam Gay Pride: "Amit Lev, a spokesman for the gay rights group behind the parade,
said organisers had been negotiating with ultra-Orthodox leaders in
Jerusalem after "long years of silence" between the two communities. 'We've agreed that violence doesn't serve any of us or any of our goals,' he said."

And even more skin from men's fashion week in Milan.

New batch of Nixon tapes reveal more homophobia: "Discussing Nixon's political opposition, Colson says it included 'the
blacks and the poor.' Nixon adds: 'And the intellectuals.' Colson goes
on to say that it also included 'the lavender shirt mob . . . the homos
and the queers.'" Previously: Nixon understood homosexuality but didn't want it on TV.